Architecture
With a vantage point at the cornerstone of the emerging Amstel III neighbourhood, Ruby Gardens will become an iconic, modern, and instantly recognisable landmark.
Plenty of open space, natural materials, and impressive biodiversity create a unique development full of light and abundant greenery.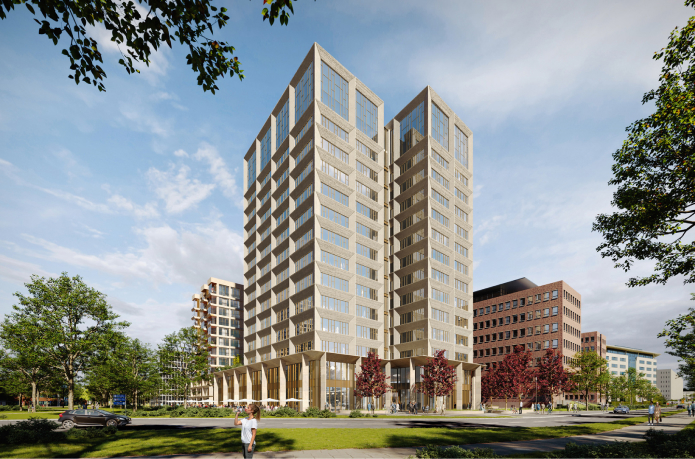 Two elegant towers of warm, earthy toned brick, granite, and concrete are supported on a natural stone plinth.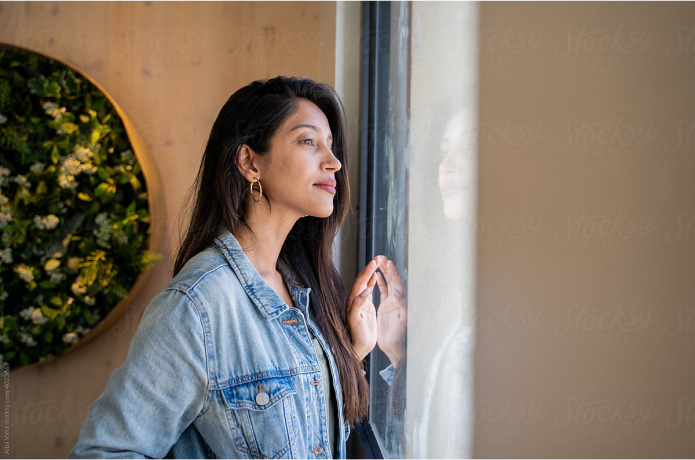 The elevated design offers great views across the nearby park and city.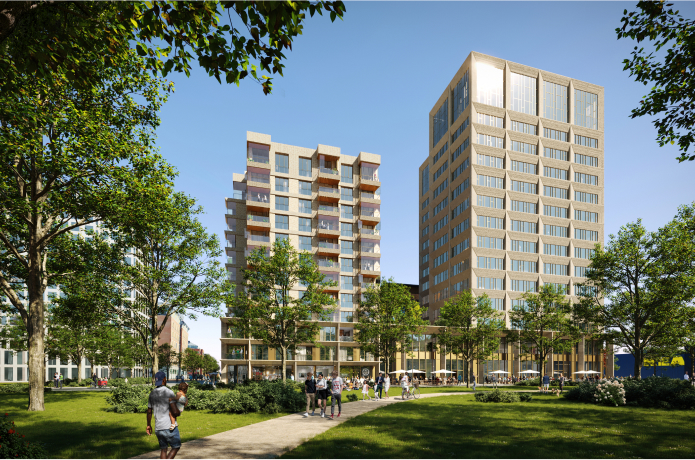 One tower is for apartments, the other for offices. All spaces enjoy high ceilings and inviting open spaces.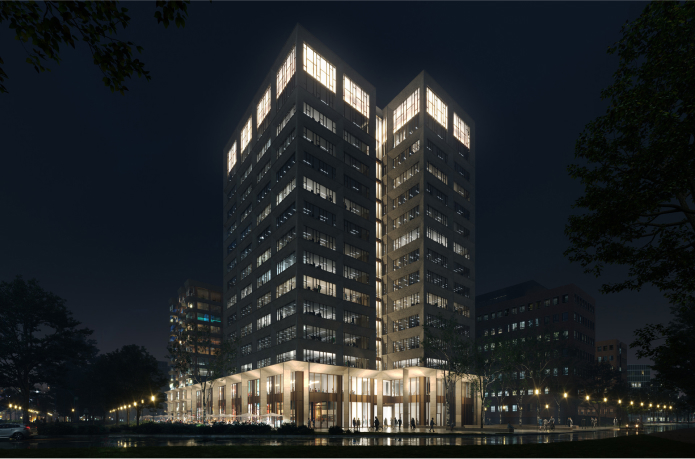 In the evenings, the top floors are warmly illuminated to become a beacon of light for the entire area.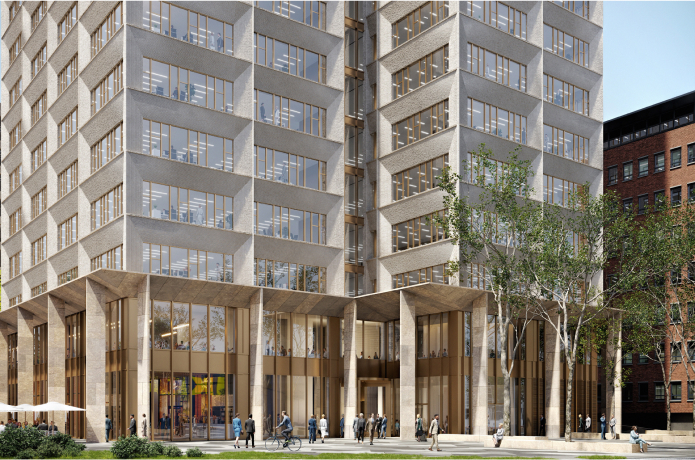 The plinth is open, accessible, and transparent with a large canopy supported by 10-meter-high columns that give it an inviting character.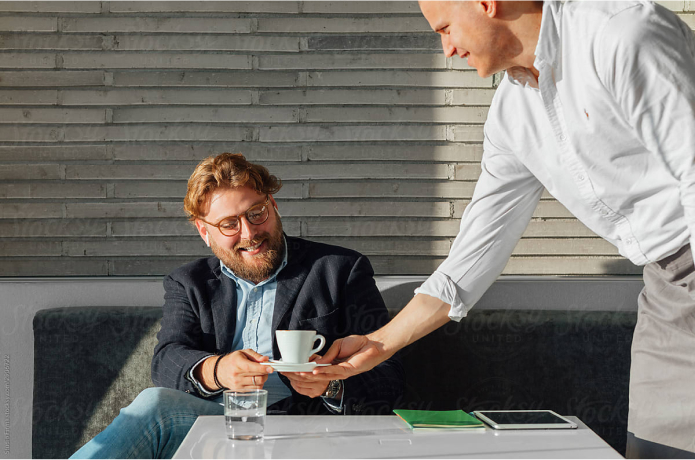 Atop the plinth sits a public roof garden complete with eating, meeting, work, and event spaces.